When building a Christmas Music Library a few fundamentals are in order.
For liturgical Christmas fair, choose a series such as Collectibles ltimate Christmas, Readers Digest, Time Life Treasury of Christmas or Now Thats What I Call Christmas! That would allow you to build a solid traditional base. The Now series will also include a good mix of recent artists and tunes. Avoid buying more than one of these types of packages, as you will begin to duplicate and waste money rather quickly.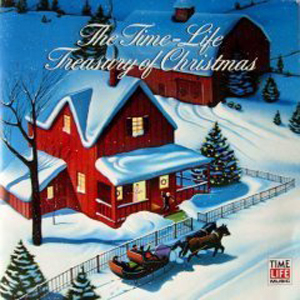 Rhino Records Christmas CDs should seriously be considered to add some of the forgotten classics that have reclaimed over the years. Many styles and many genres have been explored. Their Hillbilly Holiday CD issue has been long out of print and contains tunes that have never since been on CD. Like Rhino, the Capitol Ultra Lounge Christmas Cocktails CDs have reclaimed forgotten sounds! Hip-O Records Yule B Swingin & Yule B Swingin Too should also be considered.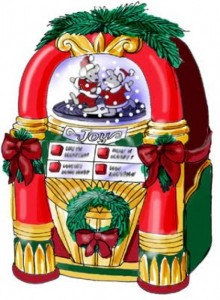 For later popular Christmas tunes collect all eight CDs in the A Very Special Christmas collection. Starting from about 1987 up until a couple of years ago, Special Olympics gathered popular artist renderings of classic and original Christmas songs. This series has been scattered over several record labels. The US Marine Toys For Tots program currently has three CDs with lesser known artists in their Maybe This Christmas series.
Dig around for more localized comp CDs from various charities and organizations. Ive discovered a lot of new music and artists looking around for these regional offerings. My very most favorite find to date came about five years ago. I had been on the hunt for A Little Holiday Spark for a few years when an internet contact found a used copy near Detroit. This was a United Cerebral Palsy of Metro Detroit compilation that contained a track by one of my all time favorite artists, Marshall Crenshaw. Mitch Ryder has a track on the CD as well. Ahh, the thrill of the hunt!
For Jazz, collect the GRP Christmas collection, for contemporary Christian, the WOW Christmas series. There are any number of Blues Christmas packages. Rhino has a few as does Billboard and others. Windham Hill will add a Celtic flavor. Rhinos Cajun Christmas Alligator Stomp has what youd expect from the title. There are many Country and Bluegrass collections out there as well.
Always pick up independent record label compilation CDs as they will open up new prospects. Again, Ive learned about new artists and music this way. Alligator Records has at least two Christmas CDs and Yep Roc has a couple. Ive also got a couple of Bullseye Record comp CDs. Compadre Records comes to mind as well as many many others! Double Crown Records has a surf theme going. The guy that runs it will pop into FaLaLaLaLa occasionally and offer special deals!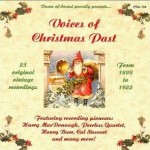 For very vintage tinsel tunes find Dawn of Sounds Voices of Christmas Past. This CD contains songs from 1898 to 1922! Where Will You Be Christmas Day on the Dust to Digital label follows suit.
The vast majority of my collection has been purchased used. Many of the more popular (traditional) CDs came from pawnshops. The more popular an artist/genre/series is, the more likely youll find them in a pawnshop. Other used sources are thrift stores, yard sales, used music stores and many online stores/auctions. Ive also caught a public radio station selling off their CD collections a couple of times! I picked up one of the Alligator Offerings for three bucks exactly a year after it came out. Scooped up the companion artist Christmas greetings promo CD sent to radio stations only from the same bin!
Most of these will be easily found online, but if anyone needs help tracking any of them down, contact me and Ill see what I can do.
As you can see, I like various artist CDs! I have to really like a particular artist before I'll buy their Christmas CD(s).
Last but certainly not least, one should visit sites and blogs that feature out of print Christmas music ripped from their original source, usually vinyl, and offered as mp3 files. These tunes have not seen the light of the digital age. Some likely never will. There are too many to list here, but start at Fa La La La La.com and then follow the linkage trail!
Collecting Christmas music is an addiction, one I highly recommend! It keeps one off the street and high on tunes! There are many others that have collections that drawf my own so I know I'm not the only one! I'm only too glad to encourage anyone else that gets bitten by the Yule Tune bug!
Submitted by: RadioJonD