There's some pretty nice online advent calendars that feature a variety of neat surprises as they count down the days til Christmas, so I thought I'd share a few of my favorites…
One of my fav's is the Punk Rock Advent Calendar. Jimmy Severe & The Boys picked the ones that portray all sides of the season – from revelry to irreverence – from White Christmas to Mary's Boy Child – with strictly for drinking songs like Senor Santa Claus and The Merry Christmas Polka for good large measures. Make a joyful noise, right?
The Cinnamon Bear was a radio show that was first broadcast in 1937 between Thanksgiving and Christmas with the last episode airing on Christmas Eve. The story relates the adventures of Jimmy and Judy and their friend, a bear named Paddy O'Cinnamon, the Cinnamon Bear, in Maybeland as they search for the silver star that sits atop their Christmas tree. Click on over to listen in to the adventures daily!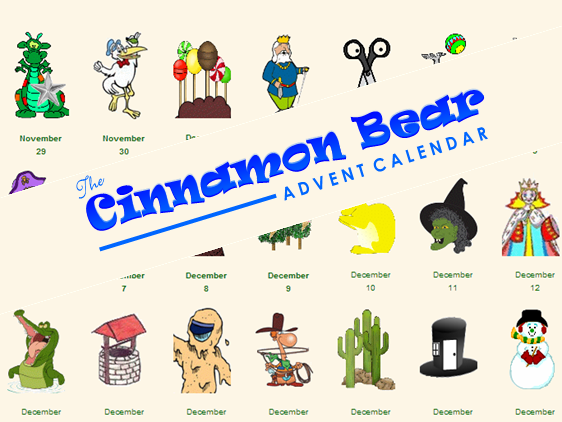 Overcome with holiday spirit, Peter has re-launched his advent calendar which he first created for the 2009 holiday season. The calendar is meant to inspire others to get involved in their communities or to contribute to programs which help to make the world a better place.
Each day leading up to December 24th, visitors open the virtual door to reveal new content, such as downloadable tracks from Peter's Christmas album, Star of Wonder, behind-the scenes videos, guest appearances, and a few other surprises that Peter has in the works. Each day also includes tips for getting involved in giving back to your community this holiday season.

Know of any other online advent calendars? Please share with us in the comments.