One of the questions I get asked most often by my readers is how to help keep their kids belief in Santa Claus alive just a little longer. While I know it's hard these days to convince some kids of his existence, even if they've been to the mall and met him in person, it's not entirely impossible.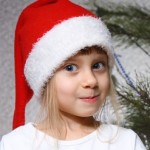 So, are your kids suspicious? You may remember our post from a few years ago, Simple Techniques for Keeping Your Child Believing in Santa Claus, that features some tried and true tips for parents. Well, over the years we've found a few new and really exciting ways to help keep your child's belief in Santa alive.
If you have smaller kids, I'm sure you've heard of Elf on a Shelf. The premise is that Santa drops an Elf off to observe your kids behavior, and reports back to Santa Claus each night. Parents and children aren't supposed to touch the Elf, or his/her magic might leave, and they won't be able to report back to Santa at the North Pole. Before your family wakes up each night, the scout elf flies back from the North Pole and hides. By hiding in a new spot each morning around the house, the scout elf and the family play an on-going game of hide and seek.
Next on our list is Santa's License. Imagine waking up on Christmas morning to find that Santa dropped his sleigh drivers license while he was putting gifts out for the kids? Just imagine how excited your kids would be to find actual proof of Santa!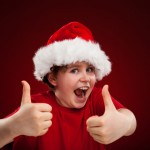 It's one of the cutest things I've seen in a long time and is a surefire way to fool little and older kids, alike.
So what is it? Santa's License is a genuine looking Sleigh Driver's License issued to Santa Claus from the North Pole Department of Public Safety. On Christmas eve, just drop it near the gifts, fireplace or even the milk and cookies. When your kids find it on Christmas morning, there will be no doubts that Santa is real!
What I like most about Santa's License it that it looks SO real! I'm sure your kids will absolutely believe it is Santa's REAL license! Heck, adults may even be fooled!
And come to think of it, you can use Santa's License in conjunction with the Elf on a Shelf. It would be cute for Santa to lose his license when he delivers the elves. And then the elves can return it to him on Christmas Eve.
Last but not least, one of the things my child remembers most from her childhood was the Santa tracker on Christmas Eve, courtesy of NORAD. Log onto http://www.noradsanta.org/ this Christmas Eve with your child before bed to see where on earth Santa is in his sleigh delivering toys for good boys and girls. This is definitely a fun thing for your child to see before they go to bed for the night.
With these tricks up your holly jolly sleeves, you'll be able to surprise your kids and leave them with no doubts. Merry Christmas and good luck!